This herby white bean spread is a delicious appetizer or snack! I love to serve it with crisp Lundberg Organic Brown Rice Thin Stackers and fresh veggie toppings like carrots and radishes.
Prep Time: 20 mins
Total Time: 20 mins
Serves 4 8
Ingredients
1 1/2 cups cooked cannellini beans, drained and rinsed
1/4 cup cilantro or parsley
1/4 cup mixed fresh herbs, dill, tarragon, mint, and/or chives
2 tablespoons extra-virgin olive oil
3 tablespoons fresh lemon juice
1 tablespoon tahini
1 small garlic clove
1/2 teaspoon lemon zest
1/2 teaspoon sea salt, plus more to taste
1 to 3 tablespoons water, if needed
Freshly ground black pepper
For serving
Lundberg Organic Brown Rice Thin Stackers
Thinly sliced radishes
Thinly sliced carrots
Edamame
Fresh herbs
Crumbled feta cheese, optional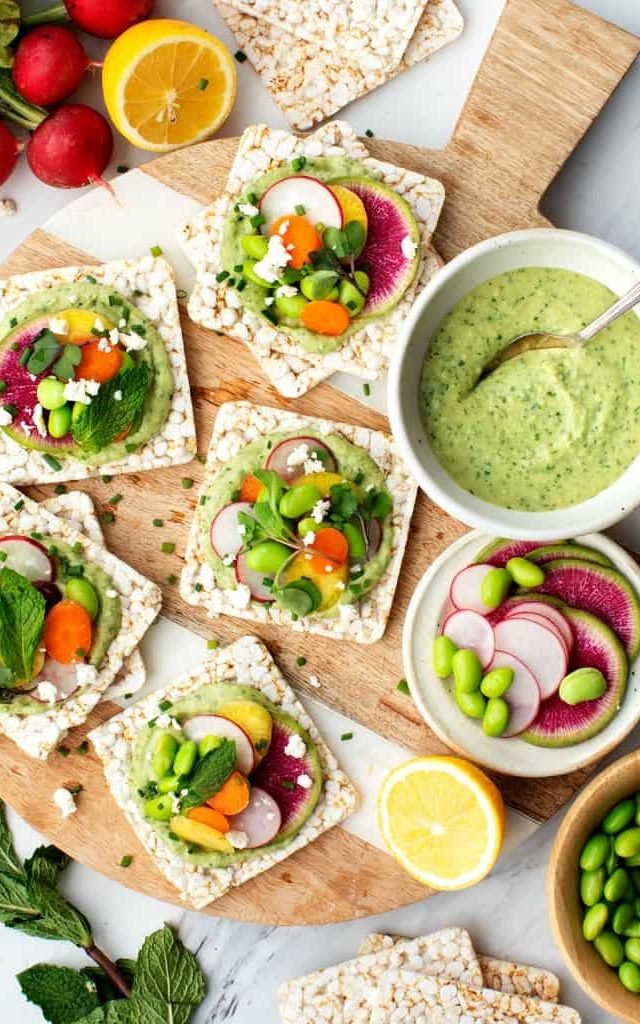 Instructions
In a food processor, place the cannellini beans, herbs, olive oil, lemon juice, tahini, garlic, lemon zest, salt, and several grinds of pepper. Pulse until creamy. If the mixture is too thick, add water, 1 tablespoon at a time, until it reaches a creamy consistency.
Assemble each thin stacker with the spread, radishes, carrots, edamame, herbs, and a sprinkle of feta cheese.
Recipe by Love and Lemons