These crispy gluten-free crackers are a perfect addition to a cheese plate or a healthy, tasty afternoon snack on their own!
Prep Time: 10 mins
Cook Time: 45 mins
Total Time: 55 mins
Serves 8
Ingredients
½ cup brown rice flour
½ cup almond flour
¼ cup hemp seeds
2 tablespoons ground flaxseed meal
2 tablespoons sesame seeds
¼ teaspoon baking powder
½ teaspoon sea salt
1 teaspoon extra-virgin olive oil
4 tablespoons water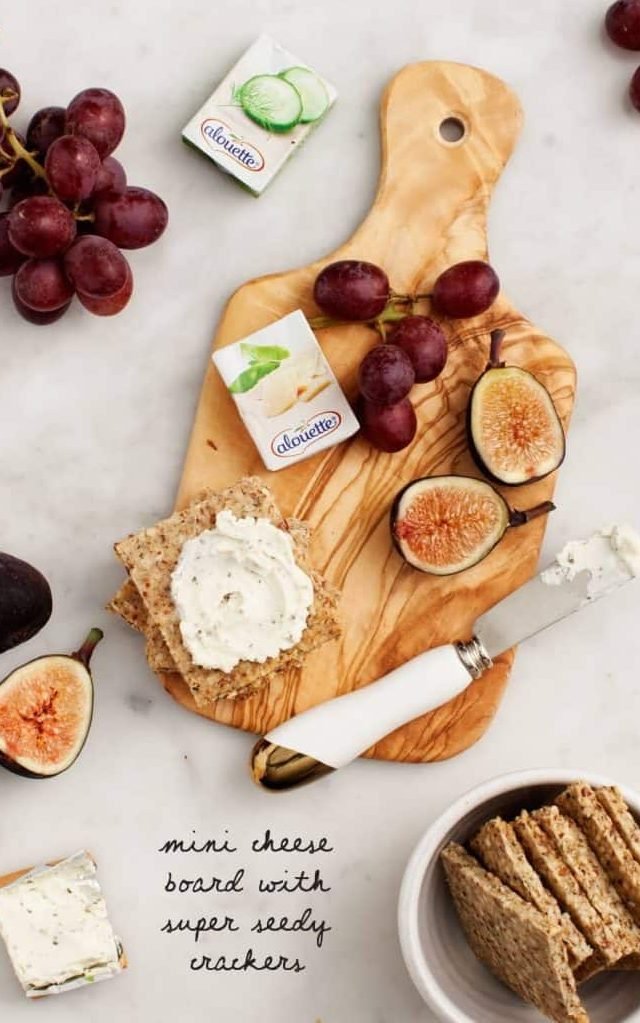 Instructions
Preheat the oven to 350°F (180°C).
In a medium bowl, combine the brown rice flour, almond flour, hemp seeds, flaxseed, sesame seeds, baking powder and salt.
Drizzle in the olive oil and water and stir. The mixture will be very crumbly. Use your hands to press and knead it together to form a cohesive ball. Form the ball into a disk and place it in between 2 sheets of parchment paper on a flat surface. Roll the dough until it's about ⅛-inch thick. If the edges start to tear, use your fingers to gently press it back together.
Remove the top sheet of parchment paper and use a sharp paring knife to score the crackers into 2-inch squares. Gently lift the parchment paper with the dough and transfer it to a baking sheet. Bake for 25 minutes or until golden brown around the edges. Remove the pan from the oven and let sit for 10 minutes. Break the crackers apart and enjoy!
Recipe by Love and Lemons