Serves: 4
Ingredients
8 Tomato Slices
Balsamic vinegar, for drizzling
Sea salt and freshly ground black pepper
8 poached eggs
4 whole wheat English muffins
8 large basil leaves
4 teaspoons chopped chives
Healthier Hollandaise
1/2 cup raw cashews
1/4 Cup Water
2 Tablespoons extra-virgin olive oil
2 teaspoons fresh lemon juice
1/4 teaspoon Dijon mustard
1/2 garlic clove
1/8 teaspoon ground turmeric
1/4 teaspoon sea salt
Freshly ground black pepper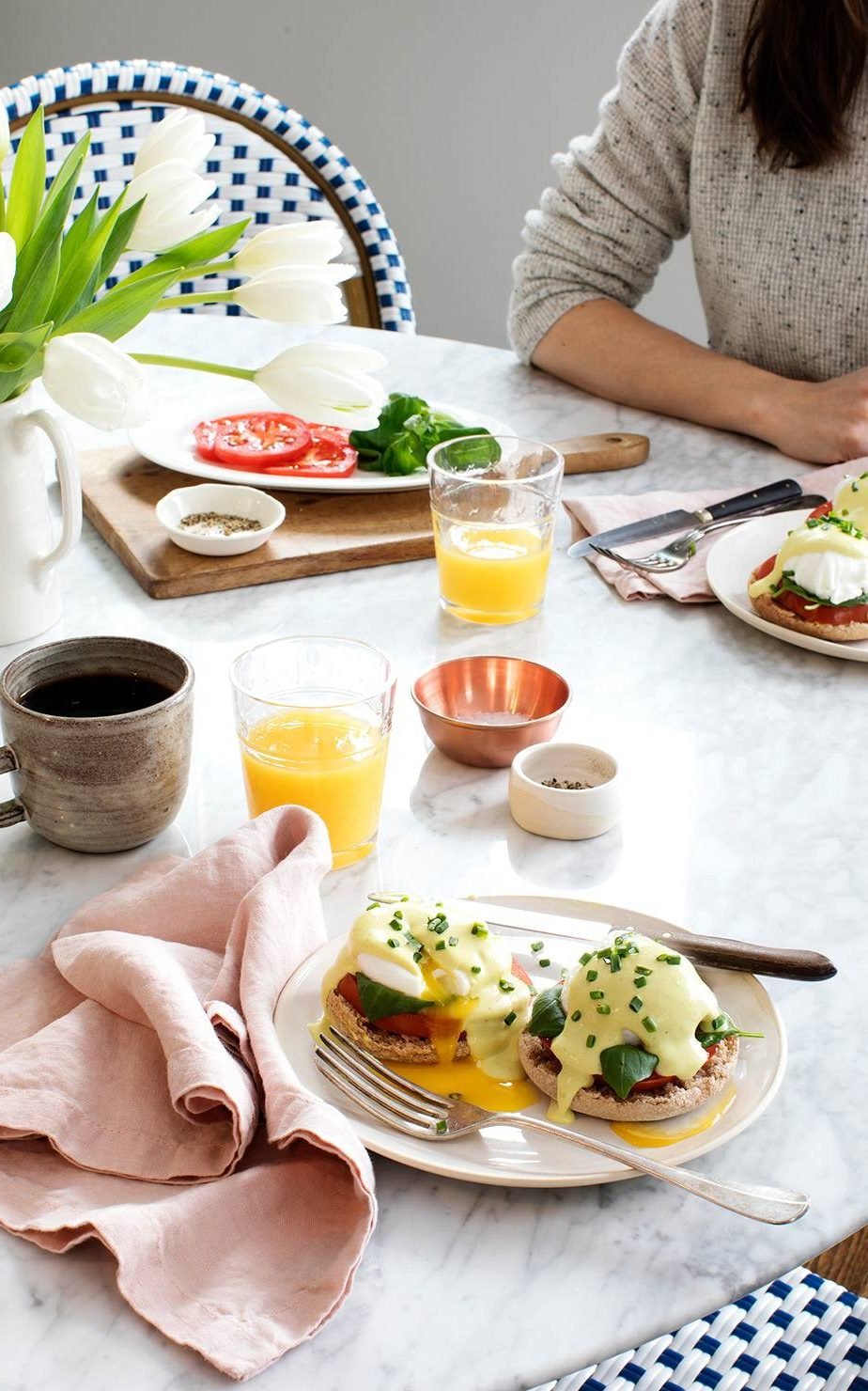 Instructions
Place the sliced tomatoes on a plate, drizzle with balsamic vinegar, and season with salt and pepper. Set aside.
Make the Cashew Hollandaise
In a high-speed blender, Place the cashews, water, olive oil, lemon juice, mustard, garlic, turmeric, salt, and a few grinds of black pepper and process into smooth sauce. Transfer to a small bowl and set aside. The sauce can be made in advance and stored in fridge.
Make the Poached Eggs
When you're ready to serve, check the sauce, and if necessary, stir in a tiny bit of water so it's a think but drizzle-able consistency.
Assemble each plate with two halves of the toasted English muffins and top each half with a tomato slice, a basil leaf, a poached egg, and a generous drizzle of the sauce. Season with salt and pepper to taste, top with the fresh chives, and serve.
Vegan:
Use baked smoked tofu instead of egg.
Recipe by Love and Lemons