ATTENTION: Agility E
nthusiasts
– Energy boosting and competition preparation –

Fitness for Agility Handlers!
Gain balance and core skills to have a great performance in the ring!
Limited spots available.
👇👇👇
EXCLUSIVE Online Course: Fitness for Agility Handlers
This is for you if…
Are an

agility enthusiasts

who w

ants to

keep up with your dogs

Want to

gain

balance and core skills

to have a great performance in the ring!

Want to improve endurance, cardio and speed, without sacrificing a lot of your time.
Wan to learn the essential knowledge in nutrition to stay is shape for training and competition.
Are looking for energy boost and competition preparation.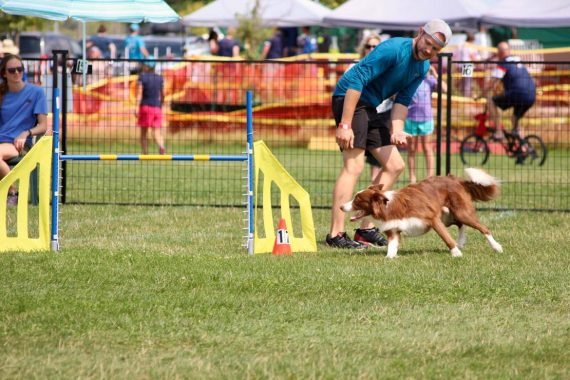 "The Biggest Adventure You can Take is Living the Life of Your Dreams."
What's included…
6 weeks of workout programs tailored specifically for agility handlers
6 weeks of Nutrition coaching, focused on energy boosting and competition preparation.
A weekly interactive live coaching session
Weekly feedback – Send along one video of your training and it will be reviewed and feedback provided.
Additionally you will get:
Access to a Private Exclusive FB Group
Video Exercise Library
Educational Videos
Integral Wellness Nutrition Guide